Tours en l'air is currently looking into offering a short ballet-intensive trip to London in June. Below is a DRAFT itinerary. My current BALLPARK estimate for the price would be about $4000 (Canadian $), (approximately US$3300) sharing a double or twin room in a 4-star West End hotel. Guaranteed single occupancy would be extra.
At this point, I am asking for expressions of interest without a commitment. If 20 people express an interest, that suggests I would be able to reach my minimum of 9 actually signing up.
If preliminary expressions of interest suggest that the trip will be viable, booking will open in March, when the Royal Ballet confirms ticket availability.
Please email toursenlair@gmail.com if you are interested in this trip.
June 10 - 16 (7 days, 5 performances)
(All performances in London)

June 11: English National Ballet Emerging Dancer Competition
Selected by their peers, six of ENB's most promising dancers perform in front of an eminent panel of expert judges, before one receives the 2018 Emerging Dancer Award. This inspiring evening is a fantastic opportunity to watch these rising stars flourish, and witness how far their dedication has taken them:
Precious Adams, Fernando Carratalá Coloma, Giorgio Garrett, Daniel McCormick, Francesca Velicu and Connie Vowles
June 12: Royal Ballet: Swan Lake (new staging by Liam Scarlett)
For more on this, click here.
June 13: Birmingham Royal Ballet: Romeo and Juliet (MacMillan)
https://youtu.be/D0TS7q9w-68

June 14: English National Ballet: The Sleeping Beauty (MacMillan)
https://youtu.be/LLMRckxRqqE

June 15: Birmingham Royal Ballet Mixed Program: In the Upper Room (Tharp), Kin. (Whitley), World Premiere (Williamson)
A backstage tour of the Royal Opera House would be included, as would a visit to the Victoria and Albert Museum Dance collection (to be confirmed).
I would also offer an optional day trip to Oxford.
What else is on in London that week?
Monet & Architecture at the National Gallery
See the 'Father of Impressionism' in an entirely new way, in the first exhibition devoted to Monet's relationship with architecture
Comprising more than seventy paintings by the artist, 'Monet & Architecture' spans Claude Monet's long career from its beginnings in the mid-1860s to the public display of his Venice paintings in 1912.
From his compositions of villages and picturesque settings, through his exploration of the modern city, and ultimately ending with his monumental series of works portraying Rouen Cathedral, 'Monet & Architecture' features exceptional loans from public and private collections around the world.

Picasso 1932 – Love, Fame, Tragedy at Tate Modern
Embark on a month-by-month journey through 1932, a pivotal moment in which Picasso completed many of his most famous works and gained international status as the most influential artist of the time.
Highlights of the exhibition include three astounding paintings featuring the artist's lover Marie-Thérèse Walter. Made over the course of only five days, these portraits have never been displayed together since they were created in 1932.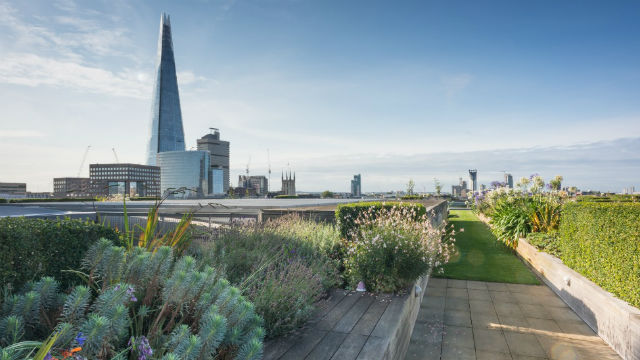 Open Garden Squares Weekend June 9 and 10
More than 200 London gardens, from the historic and traditional to the new and experimental, are opened up to the public for one weekend every year. Venture into private gardens, roof gardens and community allotments, as well as gardens belonging to historic buildings, museums, churches and universities.
Many public gardens also take part in this event. These usually provide guided walks, music, family entertainment, art activities and food and drink stalls over the two days.
Upcoming Tours en l'air Ballet Trips: click here
Subscribe to newsletter: click here
About Tours en l'air: click here
10 Reasons to Travel with Tours en l'air: click here
Travel Tips for Ballet Lovers: click here
FAQ: click here
Testimonials: click here
Search this site: click here
Tours en l'air Ballet Holidays
email: toursenlair@gmail.com
201 Hanson St,
Toronto, ON Canada M4C 1A7 416.693.4496
BALLET MAKES LIFE BETTER
GET MORE BALLET OUT OF LIFE WITH TOURS EN L'AIR
Tours en l'air Ballet Holidays are offered in partnership with CWT Victor Travel, TICO 1892647