The Royal Ballet cinema broadcasts for 2019-20 are:-
Concerto, Enigma Variations/Raymonda Act 3 5th November
Coppelia 10th December
The Nutcracker (replay from 2016) Christmastime
Sleeping Beauty 16th January
The Cellist (Marston)/Dances at a Gathering 25th February
Swan Lake 1st April
The Dante Project 28th May
Dates will vary around the world. Check
https://www.roh.org.uk/cinemas
closer to the date for a venue near you.
Bolshoi Ballet cinema broadcasts for 2019-20 are:
October, 27, 2019-"Raymonda"
November, 17
, 2019

-"Le Corsaire"*
December, 15
, 2019

-"Nutcracker"*
January 26
, 2020

-"Giselle"
February, 23
, 2020

– «Swan Lake»
March, 29
, 2020

– «Romeo and Juliet»*
April, 19
, 2020

-"Jewels"

* - recorded
Dates will vary around the world. Check
https://www.bolshoiballetincinema.com/
closer to the date for a venue near you.
Matthew Bourne's Romeo and Juliet will be screened in cinemas in the UK and Ireland starting October 22. Other screenings in California, Finland and elsewhere starting January 2020. To find a venue near you, click here:
https://www.romeoandjulietincinemas.com/?campaign=NAWebsite
The Royal Ballet's Sleeping Beauty will be screened at various locations throughout the world in the next little while. Click here to find a venue near you.
HotDocs in Toronto will be screening it on March 1 at 1030 am. Please note that, as the ballet is a full 3 hours long, if you have a subscription ticket for the National Ballet that day it will be a bit tight to get there before curtain.
Courtesy of HotDocs, Tours en l'air has ten pairs of tickets to give away. To enter the contest send an email with the subject line FLORIMUND to toursenlair@gmail.com
Contest closes February 18

Please make an effort to attend these Royal Ballet screenings as we are in a "use it or lose it" situation with them.
Beyond Moving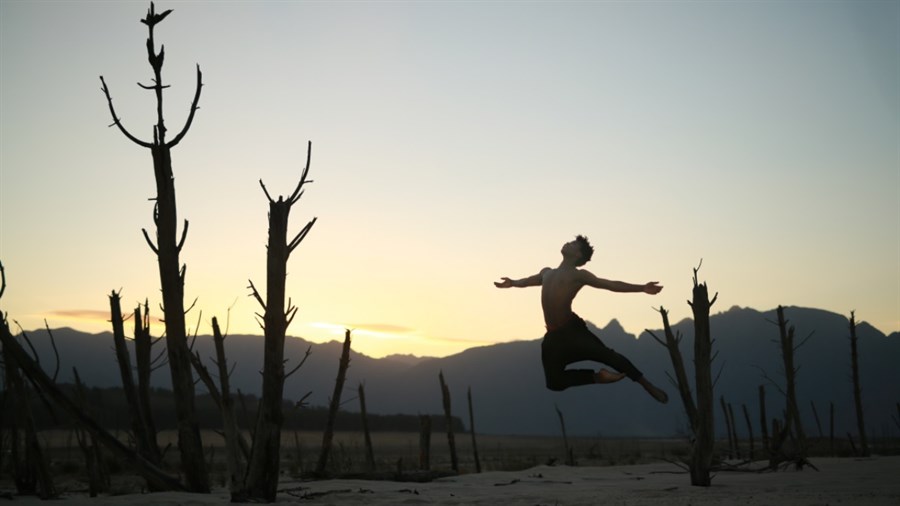 Follow the remarkable journey of National Ballet of Canada Second Soloist Siphe November, who left his small township in South Africa to follow his dreams at Canada's National Ballet School. The young dancer pushes the limits of his talents, tackles an intensive training regimen and soars on stages around the world—all the while navigating family relationships back home, reflecting on what it means to be a Black ballet dancer and figuring out how to give back to the community that raised him. Beyond Moving is an uplifting and inspiring story that reveals deeply personal pulses of family, prejudice, expectation, loss and resilience.
Followed by a Q&A with director Vikram Dasgupta, hosted by award-winning author and journalist
Rachel Giese.
Doc Soup: Beyond Moving
D: Vikram Dasgupta | 84 min | 2019 | Canada | RATING: Not yet rated (STC)
Hot Docs Ted Rogers Cinema
Sat,
Feb 8
12:00 PM
Single Ticket: $17 (Members: $12, $10, $8)
Location
506 Bloor Street West
Toronto, Ontario, M5S 1Y3 Canada
Closest subway: Bathurst Station
Cunningham
D: Alla Kovgan | 93 min | 2019 | Germany, France, USA | RATING: PG
Trace the artistic evolution of legendary American choreographer Merce Cunningham over the course of his decades-long career, from his early years as a struggling dancer in postwar New York to his emergence as one of the most influential dance artists worldwide. Weaving together electrifying renditions of Merce's iconic routines, performed by the last generation of his dancers, this eye-popping cinematic experience explores the late visionary's philosophies, discoveries and the risks he took on the way to revolutionizing modern dance.
Official Selection—TIFF 2019
"An excellent introduction to a great body of work" - The New York Times
"(A) visual wonder that involves from start to finish." - Los Angeles Times
Location
506 Bloor Street West
Toronto, Ontario, M5S 1Y3 Canada
Closest subway: Bathurst Station
Upcoming Tours en l'air Ballet Trips: click here
Subscribe to newsletter: click here
About Tours en l'air: click here
10 Reasons to Travel with Tours en l'air: click here
Travel Tips for Ballet Lovers: click here
FAQ: click here
Testimonials: click here
Search this site: click here
Tours en l'air Ballet Holidays
email: toursenlair@gmail.com
201 Hanson St,
Toronto, ON Canada M4C 1A7 416.693.4496
BALLET MAKES LIFE BETTER
GET MORE BALLET OUT OF LIFE WITH TOURS EN L'AIR
Tours en l'air Ballet Holidays are offered in partnership with CWT Victor Travel, TICO 1892647